Organic Strawberry Blend
$47.00
Our pouches are now 16 servings.
This healthy spin on a childhood favorite is just like you remember, only better. The natural sweetness of strawberry mixed with the smooth richness of banana is perfect for even the pickiest of eaters. Not to mention, our better-for-you soft pink hue is rich in vitamin C, folate and potassium, which means this nutrient-rich blend is one you'll actually feel good about!
Organic Freeze Dried Banana
Organic Non-GMO Pea Protein
Organic Freeze Dried Strawberry
Organic Turmeric
Organic Cinnamon
Organic strawberries are rich in immunity-boosting vitamin C, mom-approved folate and electrolyte-loving potassium
An eco-friendly alternative to animal-based proteins, our plant-based pea protein is vegan, allergy-safe and easy to digest, all while giving you the energy you need for the day
Organic bananas pack a powerful amount of prebiotic fiber—your digestive system will thank you!
Organic turmeric provides immunity-boosting antioxidants and essential minerals like iron, magnesium, and potassium
A dash of organic cinnamon tops off this superfood party with a surprising amount of fiber (score!) and anti-inflammatory properties
Perfect alternative to sugar-packed milkshakes and traditional strawberry milk*
*These statements have not been evaluated by the FDA. This product is not intended to diagnose, treat, cure or prevent any disease.
All of our protein blends are:
Organic
100% Vegan
Dairy-Free and Gluten-Free
No Added Sugar or Preservatives
Allergen-Free
Heavy Metals Tested
Blend, shake or sprinkle into dairy or non-dairy milk, yogurt, oatmeal, pancakes or waffles—the possibilities are endless!
RECIPE INSPIRATION? Click here
Plant-based, superfood protein made with organic, whole ingredients and jam-packed with fruits and spices:
Recommended Recipes
From savory to sweet (and everything in-between), our protein blends can be easily incorporated into almost any meal for the entire family. The possibilities are truly endless, and we're just getting started.
This snack is the perfect addition to this healthy, no-bake cutout cookie. 
Read more →
HEALTH BENEFITS
ORGANIC STRAWBERRY BLEND
IMMUNITY BUILDER
A low-calorie, nutrient-dense food, strawberries supply vitamin C and folate, both of which are essential for cell regeneration and a strong, happy immune system.
POTASSIUM REPLETER
Naturally sweet and essential for muscle recovery, bananas take the lead in our superfood protein blends, inching you toward your daily potassium needs in a delicious and balanced way (1).
BALANCES HEALTH GOALS
An eco-friendly alternative to animal-based proteins, our plant-based organic pea protein is With plant-based fiber and pea protein in every serving, the ingredients in Tejari blends make intuitive eating and weight management simple, promote regular gut motility and act as an excellent source of plant-based iron.
FIGHTS INFLAMMATION
Organic cinnamon is key in regulating blood sugar and energy levels, repairing tissue damage, and supporting heart health. Organic turmeric provides a variety of benefits; it stimulates the body's antioxidant defenses and plays a potential role in cancer-fighting efforts, all while keeping your mood elevated with a boost of magnesium.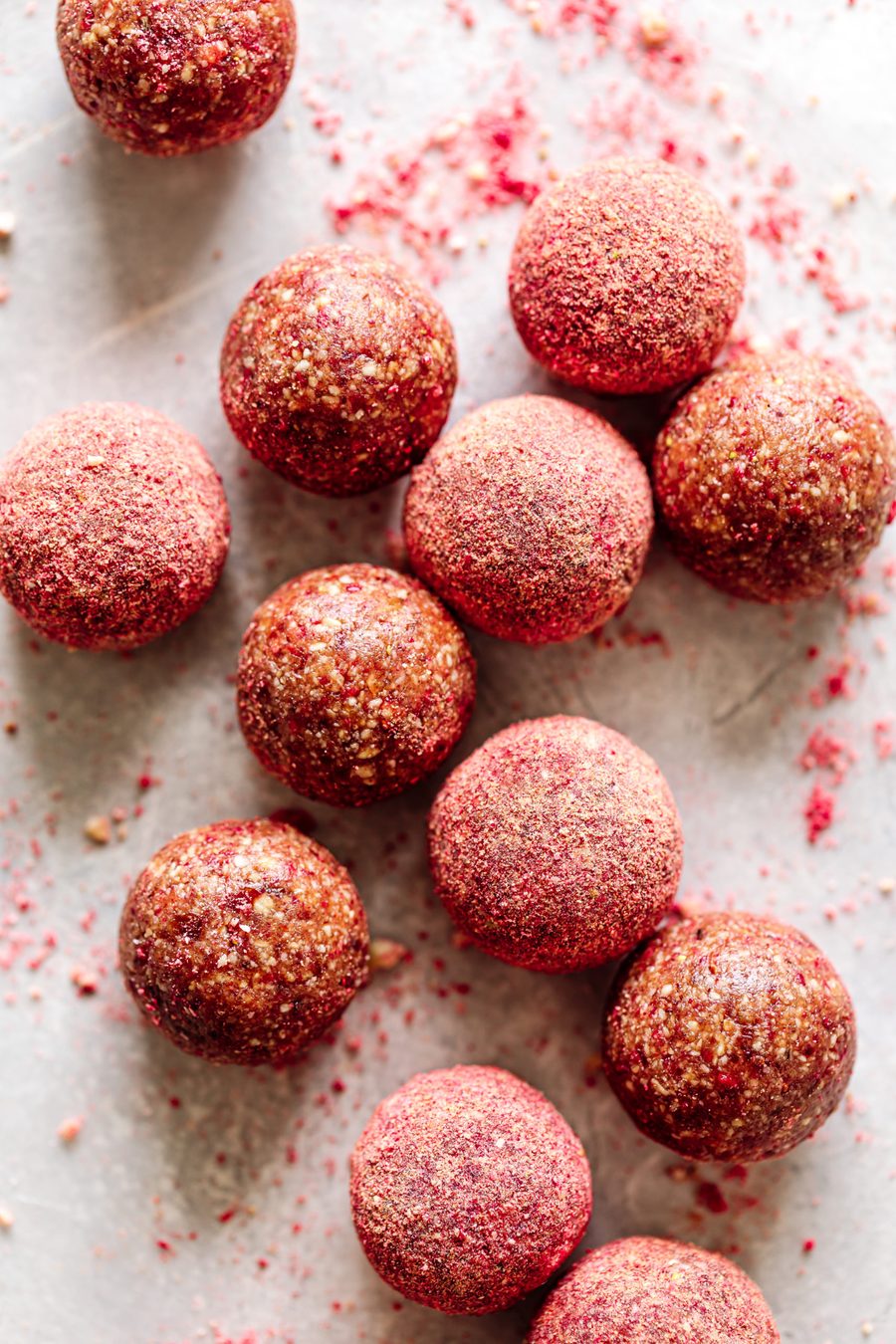 THE TEJARI STANDARD
We really care about using the highest quality of ingredients.
You will never find any of the items listed below in our products.

CANE SUGAR

ARTIFICIAL SWEETENERS

XANTHAN GUM

CELLULOSE GEL

CARRAGEENAN

MAGNESIUM PHOSPHATE

SODIUM ASCORBATE

POTASSIUM PHOSPHATE

GUM

FILLERS

SALT000

ACESULFAME POTASIUM
"I added Tejari to my usual banana bread mix and it made for such an extra special treat! I love baking and a sweet tooth so I'm so happy to finally have something easy to add in pretty much antyhing for a boost of protein and flavor!"
LEAH SILBERMAN
" I love the Tejari blends.The flavors and texture are so high quality and subtle. It's the perfect on-the-go nutrition boost for when I'm working on locatio."
Jenner
Why We're Different
Dairy Free
No Added Sugar
Vegan
Gluten Free
The organic blueberry + spinach was used as a meal replacement. I had it for breakfast, as a smoothie with extra blueberries, greek plain yogurt, chia seeds and almond milk. The color was not attractive but it was pretty good. Yes, you can taste that its protein but it filled me up. I like the fact that there was no added sugar. I really like the fact that there's only 6 ingredients and the blueberry + spinach has a vegetable in it. The Organic Golden Banana has a scent of cinnamon and protein to it. The banana isn't overwhelming when drinking it. I prefer to add it to my oatmeal. The drink is better cold but was not my personal favorite. The Organic Strawberry smelled like a strawberry dessert. The color isn't exactly pink but it is organic so that's probably why. I like the fact that there's only 5 ingredients in this one. There's turmeric and cinnamon in it but I can't taste it. I do like that it's in there because they help build the immune system. The Organic Strawberry has the fresh taste of strawberry to it. It was great as a nice cold drink, as a meal replacement. It could probably be used with water but I used almond milk on this and it was great. The Organic Cacao smells like a candy bar! The fact that it smells like sweets instead of protein is a win. Not sure what it is but the chocolate taste over powers the protein taste. The Organic Cacao has 6 ingredients which include banana, raw cacao, cinnamon, and turmeric. Everything healthy with a great taste. I blended this with almond milk for a special afternoon treat but added some ice for a frozen blended treat with what I had left in my cup. Since I used half of the sachet for my drink I used the other half to flavor my oatmeal. In my opinion, the Cacao was better in the drink but everyone is different.
My family and I absolutely love the Tejari protein blends. Smoothies are a staple in our house and my three year old is a picky eater so I'm always looking for ways to boost his nutrition. He loved every single smoothie we made with the Tejari packets but of course the cacao was his favorite. My 11th month also loved them. With her, we sprinkled some of the packet into her oatmeal. She was a big fan of the strawberry. My husband and I enjoyed the golden banana as a late night treat. Not only were these packets delicious (which is hard to find in protein powders) but I could also feel good about sharing these with my family because of the clean ingredients and no added sugar. Needless to say, I've already placed an order for more :)
Picky Protein Eater
I'm really picky when it comes to protein powders. I've tried a good number of them and they always taste gritty or make my stomach upset. When I heard about Tejari, I bought the trial pack. OMG! I LOVE them all, especially the strawberry! My husband is a big Hammer Nutrition guy, but now he only likes Tejari because it's so much cleaner!!! Thanks so much for your products!!!