Tejari Organic Cacao and Organic Vanilla
$92.00
What's to love about this set of two pouches - Organic Cacao and Organic Vanilla:
Organic
100% Vegan
Dairy-Free and Gluten-Free
No Added Sugar or Preservatives
Receive a complimentary copy when you order our Organic Cacao + Vanilla Bundle. Back to school is stressful—so we made you a recipe survival guide, all focused around our two comforting fall favorites. These 13 nostalgic, nutrient-dense recipes make everything from snack time to after-dinner treats a gentle, windy breeze. Plant-based, superfood protein made with organic, whole ingredients and jam-packed with fruits and spices.
Need a mood-boost? Our feel-good blend of cacao and red reishi puts your childhood chocolate milk to shame. Packed with protein, fiber, potassium, antioxidants and more—this chocolatey goodness not only tastes delicious, but aids in heart health, digestion, mood and your immune system, too. Bottom line? When it comes to your family's go-to faves, this sweet treat takes the cake.
INGREDIENTS:
Organic Freeze Dried Banana
Organic Non-GMO Pea Protein
Organic Raw Cacao
Organic Red Reishi
Organic Cinnamon
Organic Turmeric
From comforting lattes to guilt-free baked goods, and everything in between, our ground organic vanilla bean blend is the protein powder of your dreams. Fun fact: Because it's 100% real and all organic, it boasts a more intense vanilla flavor and a rich black color (unlike the traditional white you see in other powders). Even better? This treat for your taste buds is high in antioxidants, fiber, potassium and more.
INGREDIENTS:
Organic Freeze Dried Banana
Organic Non-GMO Pea Protein
Organic Vanilla
Organic Red Reishi
Organic Cinnamon
Organic Turmeric
Blend, shake or sprinkle into water, dairy or non-dairy milk, yogurt, oatmeal - you name it!
RECIPE INSPIRATION? Click here
Plant-based, superfood protein made with organic, whole ingredients and jam-packed with fruits and spices.
Recommended Recipes
From savory to sweet (and everything in-between), our protein blends can be easily incorporated into almost any meal for the entire family. The possibilities are truly endless, and we're just getting started.
Add some color to your winter blues. This magical pick-me-up by Noreen Wasti is not only a cinch to make—it's made...
Read more →
HEALTH BENEFITS
ORGANIC VANILLA AND ORGANIC CACAO
AIDS IN LONGEVITY
Organic red reishi mushrooms have been used for hundreds of years. Their unique presence boosts this blend's protein content by providing two essential amino acids while also enhancing the body's ability to fight off various illnesses, like cancer, diabetes, and liver disease, as well as viral and bacterial infections.
FIGHTS INFLAMMATION
Organic cinnamon is key in regulating blood sugar and energy levels, repairing tissue damage, and supporting heart health. Organic turmeric provides a variety of benefits; it stimulates the body's antioxidant defenses and plays a potential role in cancer-fighting efforts, all while keeping your mood elevated with a boost of magnesium.
BALANCES HEALTH GOALS
With plant-based fiber and pea protein in every serving, the ingredients in Tejari blends make intuitive eating and weight management simple, promote regular gut motility and act as an excellent source of plant-based iron.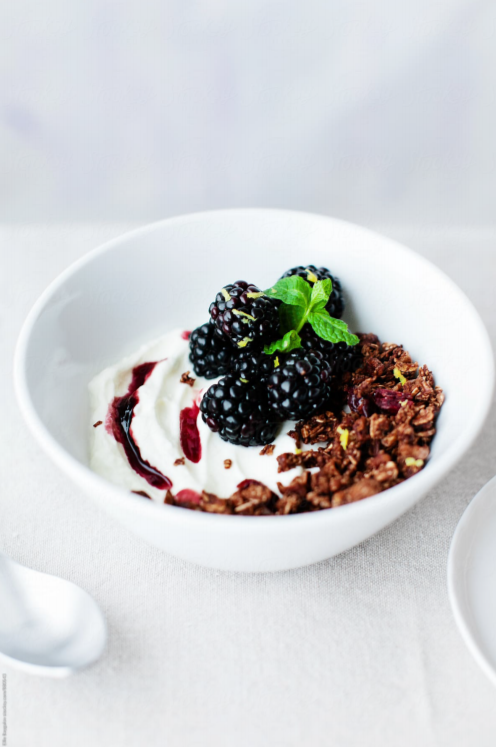 THE TEJARI STANDARD
We really care about using the highest quality of ingredients.
You will never find any of the items listed below in our products.

CANE SUGAR

ARTIFICIAL SWEETENERS

XANTHAN GUM

CELLULOSE GEL

CARRAGEENAN

MAGNESIUM PHOSPHATE

SODIUM ASCORBATE

POTASSIUM PHOSPHATE

GUM

FILLERS

SALT000

ACESULFAME POTASIUM
"I added Tejari to my usual banana bread mix and it made for such an extra special treat! I love baking and a sweet tooth so I'm so happy to finally have something easy to add in pretty much antyhing for a boost of protein and flavor!"
LEAH SILBERMAN
" I love the Tejari blends.The flavors and texture are so high quality and subtle. It's the perfect on-the-go nutrition boost for when I'm working on locatio."
Jenner
Why We're Different
Dairy Free
No Added Sugar
Vegan
Gluten Free
So delicious!
I've used these in smoothies and pancakes, both turned out amazing! This is the first time I found that the protein powder actually made the food taste better. My 5 year old loves it.